AlMamlaka TV's Content Now Available on ZEASN Smart TVs Platform
Beijing, April 2020:
JMC (Jordan Media City), a private media service provider and TV broadcaster based in Amman, Jordan, announced today, their market-leading news live streaming app, AlMamlaka TV is now available across the world on ZEASN enabled Smart TVs. Through this partnership with ZEASN, JMC can increase its massive global footprint in the Arabic speaking countries.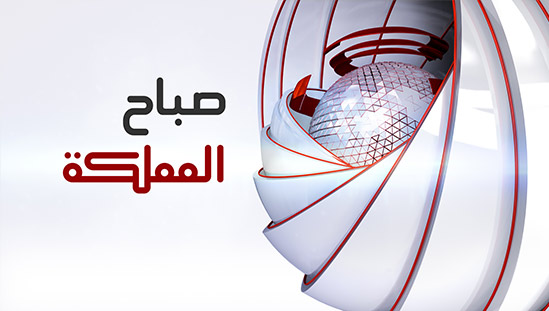 As the 1st Jordanian Public Service 24 hours news channel. AlMamlaka TV has a world class newsroom, five fully equipped bureaus in governorates across the country as well as a network of reporters in different capitals of the world. Users can enjoy the comprehensive news and information within professional standards that ensures the independence and credibility of the content.   
With the support of ZEASN, the recently developed AlMamlaka TV is a Linux HTML5 App, which is also featured and recommended in ZEASN App Store. All users of ZEASN powered devices can download it and enjoy watching the live news from now on.   
"As quality of content remains a key factor in success for TV channels, a well-established second-screen experience is a must now for monetizing the content and Attracting more viewers from around the world, We partnered with ZEASN as we continue to diversify our service offerings to take advantage of the rapidly growing demand and exploding audience for OTT content , soon we will launch another TV Apps on ZEASN" said Imad AL-Awawdeh, Digital Projects Manager at JMC.   
"We are pleased to announce the partnership with ZEASN. We will continue to provide exceptional news services to a wide array of connected devices across the industry." said Hussein AlSaraireh, CTO at AlMamlaka TV.   
Jason He, Chief Executive Officer of ZEASN, said "AlMamlaka TV is the most important 24 hours news channel in Jordan, our association will definitely enhance the brand awareness of Whale Ecosystem in the middle east countries. Meanwhile to further improve the business expansion of our core products and services. We look forward to introducing AlMamlaka TV to an even wider audience shortly."   
ABOUT JORDAN MEDIA CITY
Jordan Media City is a state-of-the-art media service provider located in Amman as a free zone company. Making the best use of Jordan's geographical location between Asia, Africa and Europe, JMC has become a regional hub for media organizations, providing teleport, OTT services, production, technical and antipiracy monitoring, transmission facilities, ad-hoc fiber links to satellite and satellite to fiber. Further information can be found at
http://www.jordanmediacity.com
ABOUT ALMAMLAKA TV
AlMamlaka TV is Jordan's first Public Service 24 hours news channel. With its world class newsroom, studios around the country and reporters in various capitals of the world, AlMamlaka TV provides breaking news, comprehensive coverage of events in Jordan and the Arab world. Its extensive program offering provides an in-depth analytical viewpoint of issues that impact Jordan and Jordanians, and the greater Arab region.
Further information can be found at
www.almamlakatv.com
ABOUT ZEASN
Beijing ZEASN Information Technology Co., Ltd. was established in 2011. The company focuses on the intelligent home industry. Through self-developed cloud services and tool products, ZEASN has established the Whale Ecosystem with global developers, content providers, service providers, and top tier manufacturers.   
ZEASN provides customized and diversified intelligent home solutions for many brands covering more than 100 countries or regions around the world. Whale OS is the core product of its Whale Ecosystem. ZEASN takes 'BRING THE WORLD HOME' as its mission, and aims to become the most innovative company in the intelligent home industry. To find out more, please visit:
https://www.zeasn.com/
PR Contact for ZEASN:
Michael Lan
Global Marketing Manager
michael.lan@zeasn.com