ZEASN Unveils New Product WhaleTime
BEIJING, June 2020 - ZEASN, the world's leading provider of OTT and Smart TV solutions, today unveiled WhaleTime, a brand new global Internet movie database, as well as a unique intelligent algorithm recommendation engine.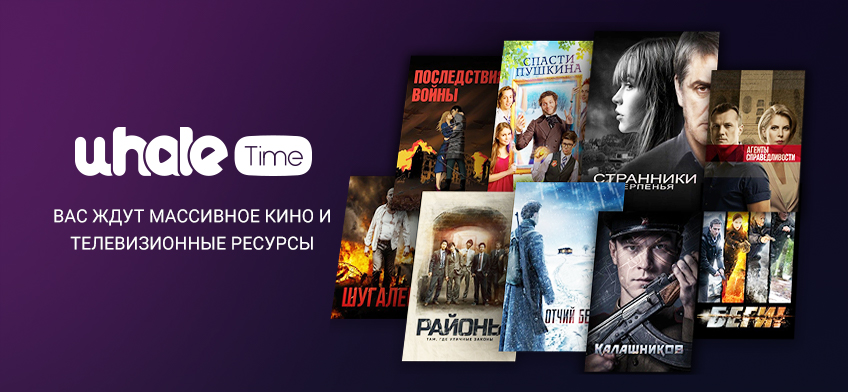 WhaleTime Poster
As a complete one-stop viewing solution, WhaleTime hosts the world's most comprehensive and professional film & TV shows information network map, including movie ratings, overview, plot summaries, production crew, cast list, awards, news, latest trailers, and related information etc. Through WhaleTime, users can not only quickly jump to the third-party streaming platform, search for relevant information in multiple dimensions, but also create theme lists, use community functions such as sharing and comments.
At present, there are dozens of content providers and streaming platforms cooperating with WhaleTime worldwide, including many world-renowned companies and top brands in the OTT industry. For example, in the Russian market, our partners include ivi, MEGOGO and Okko, all of which are the top OTT/VOD service providers in the region.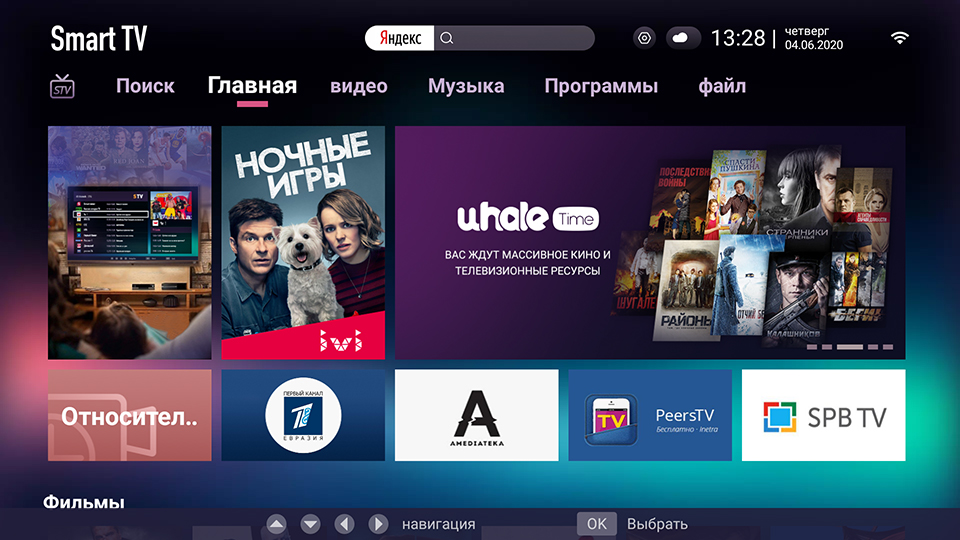 WhaleTime and ZEASN's Customized Launcher for Russia
ivi.ru is the first and the most popular Russian free video service to offer legal, license-length content. The project was launched on February 26, 2010. In just the first day of the project ivi.ru website was visited by more than 180,000 people without advertising, making it the most successful launch in the history of the Russian Internet. The audience of the project is more than 48 million people (web + connected devices).
ivi.ru is the first company in Eastern Europe to have signed a license agreement with all six major Hollywood Studios. The platform has more than 65,000 titles of movies, TV shows, cartoons and music videos. ivi.ru is the largest service in this market in Russia and has been called "the Netflix of Russia".
MEGOGO is the largest VOD/OTT service for online video and TV channels in Eastern Europe and the CIS countries. Its monthly audience reaches 40 million unique users. The service offers over 77,000 videos, including more than 5,000 movies and TV series, more than 1,500 animated movies and cartoons, about 45,000 TV shows, concerts and clips, more than 500 linear TV channels, and also over 20,000 news programs.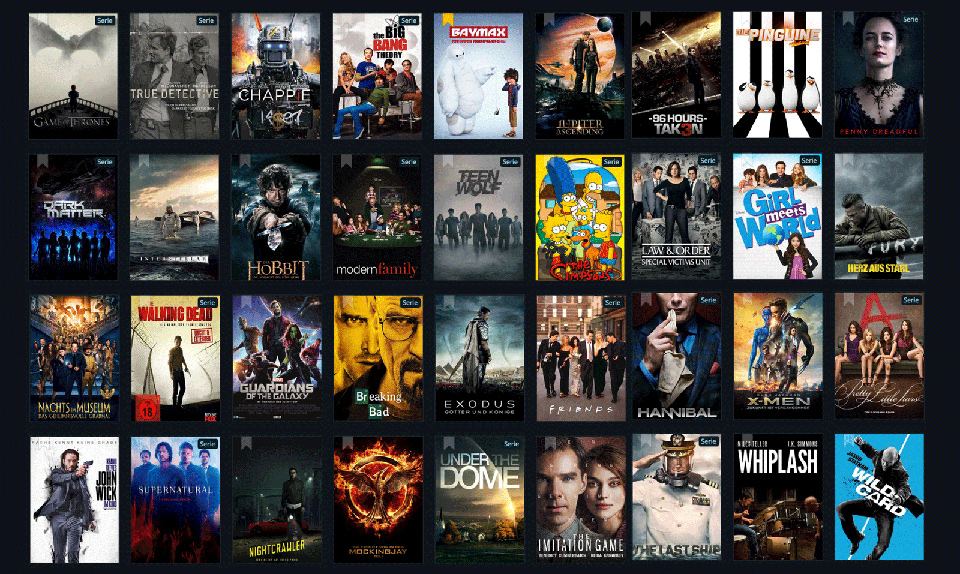 Part of Films & TV Shows in WhaleTime
Okko is one of the largest and leading video-on-demand online services in Russia with the headquarters at Atlantic-City business center in St. Petersburg. The project was launched in 2011 and is now available on such key platforms as Smart TV, mobile (IOS and Android), PlayStation 3, PlayStation 4, and web (PC). Okko's monthly audience is 1.5 million people. The service boasts as many as 33,000 content units.
Okko has direct contracts for film broadcasting with the world largest film studios such as Walt Disney Pictures, Paramount Pictures, 20th Century Fox, Warner Bros., Sony Pictures, Universal Pictures as well as leading European and Russian film production companies.
The presence of these high-quality content partners provides WhaleTime with massive content of film and television series, plus the intelligent recommendation algorithm system (Recommendation Portal) self-developed by ZEASN, WhaleTime can perform information processing according to different countries and regions, languages, themes, etc., and intelligently provide users with a one-stop, complete content viewing solution.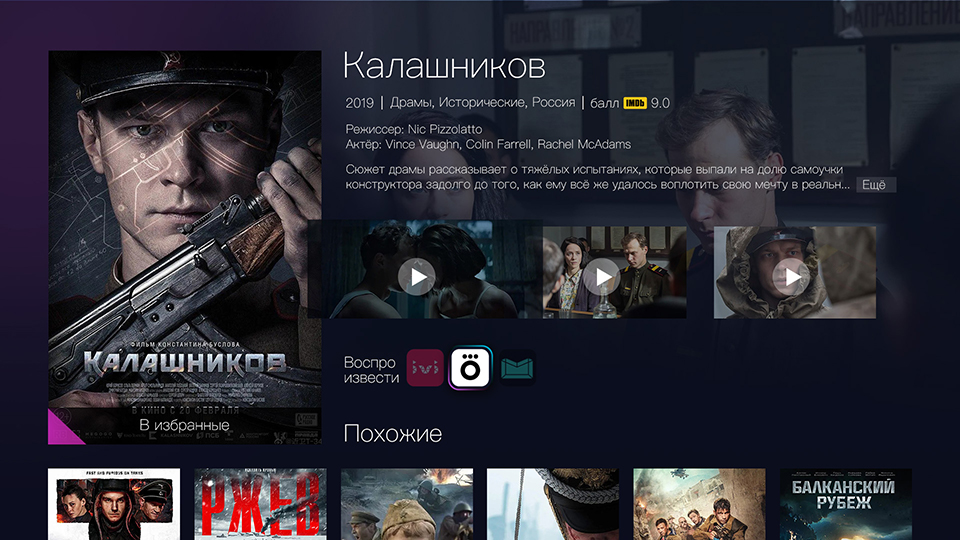 WhaleTime Film Details Page
In terms of product design, WhaleTime is more suitable for smart TV users' operating habits. Based on the concept of simplicity, practicality and elegance, WhaleTime has put a lot of efforts on UI and localization. In the details page of Film or TV Series, you can find the Movie Ratings/Score, Full Cast and Crew, Storyline, etc.
Users can quickly browse the latest trailers or watch the video clips, the system will automatically show the user the menu that can jump to the corresponding streaming media platform according to the source of the video content, which is convenient for users to directly watch their favorite content.
In the search function, WhaleTime perfectly integrates the Recommendation Portal, providing users with a simpler and faster search portal, making searching for video resources easier.
WhaleTime Search
Now we have only released the WhaleTime service in the Russian market, but late this year we are going to enter the Southeast countries, and LatAm area. In the near future, we will continue to introduce more top tier content partners, and gradually promote WhaleTime to all ZEASN enabled connected TVs around the world. Just like WhaleTime's slogan "A Whale of a time!" (meaning "Enjoy yourself very much"), we want to make our users around the global feel the charm of WhaleTime.
The launch of WhaleTime has enriched ZEASN's product line and brought fresh vitality into our Whale Ecosystem. We believe that WhaleTime can help our partners in the ecosystem to provide more intuitive and intelligent content services, create more value, and most importantly bring an extremely friendly and creative home entertainment experience to smart home devices consumers around the world.