UCL TV PARTNERS WITH ZEASN TO ACCELERATE ITS WORLDWIDE OTT DISTRIBUTION
UCL TV PARTNERS WITH ZEASN TO ACCELERATE ITS WORLDWIDE OTT DISTRIBUTION
BEIJING, July 2 2020 - ZEASN, the world's leading provider of OTT and Smart TV solutions, today announced a partnership with Unión Continental Latinoamérica. The deal brings its online video streaming platform UCLPlay to tens of millions of ZEASN enabled Smart TVs worldwide.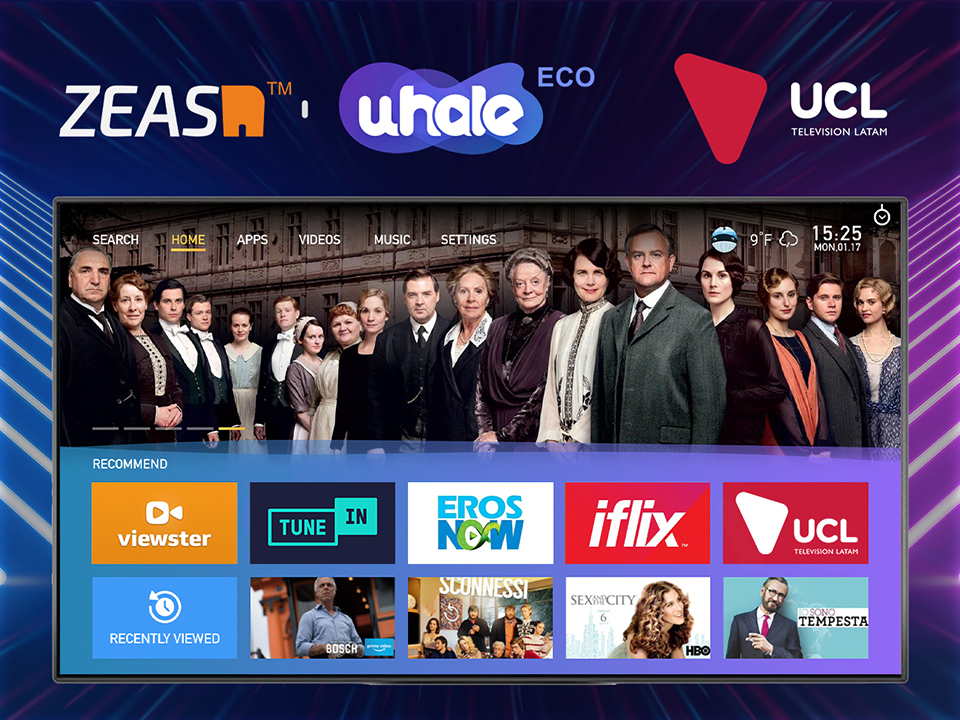 Through this association, The UCLPlay app will be available on selected ZEASN supported devices, including top-tier brands Philips and AOC. Within the app users can enjoy high quality international entertainment with its primary objective is the dissemination of information, business, cultural, tourist, sports, social and entertainment content for all the Americas.
"We're really delighted that UCL chose ZEASN to scale their Smart TV reach, It is the perfect partner for our Whale Eco to reinforce its reach in the LatAm market," said
Jason He, Chief Executive Officer of ZEASN
. "We are committed to continually enrich our portfolio of must-have apps through partnerships with regional elites like UCL. Meanwhile, our partner can easily focus on growing engagement, usage, and revenue through our leading advanced OTT solutions."
"UCL TV is proud of this agreement that allows us to expand our digital platform to all societies in the Americas, betting on the dissemination and promotion of international content," stated
Pablo Scotellaro, President of the UCL TV.
Unión Continental Latinoamérica (UCL TV)
is a signal that extends to all of the Americas and that bets on the dissemination and promotion of international content with a reach of more than 30 million households in Latin American countries such as Argentina, Paraguay, Uruguay, Venezuela, Peru, Chile, Colombia, Bolivia, Panama, Mexico, Spain, the Dominican Republic and the United States, through the different subscriber television companies and digital platforms.
Beijing ZEASN Information Technology Co., Ltd.
was established in 2011. The company focuses on the intelligent home industry, it is the world's leading OTT and Smart TV solutions provider. Through self-developed cloud services and tool products, ZEASN has established the Whale Ecosystem with global developers, content providers, service providers, and top tier manufacturers.
ZEASN provides customized and diversified intelligent home solutions for many world-renowned brands covering more than 100 countries or regions around the world. Whale OS is the core product of its Whale Ecosystem. ZEASN takes 'BRING THE WORLD HOME' as its mission, and aims to become the most innovative company in the intelligent home industry.