GOMUSIC AND ZEASN JOIN FORCES TO BRING MUSIC-FILLED CONTENT INTO MILLIONS OF HOMES
GOMUSIC AND ZEASN JOIN FORCES TO BRING MUSIC-FILLED CONTENT INTO MILLIONS OF HOMES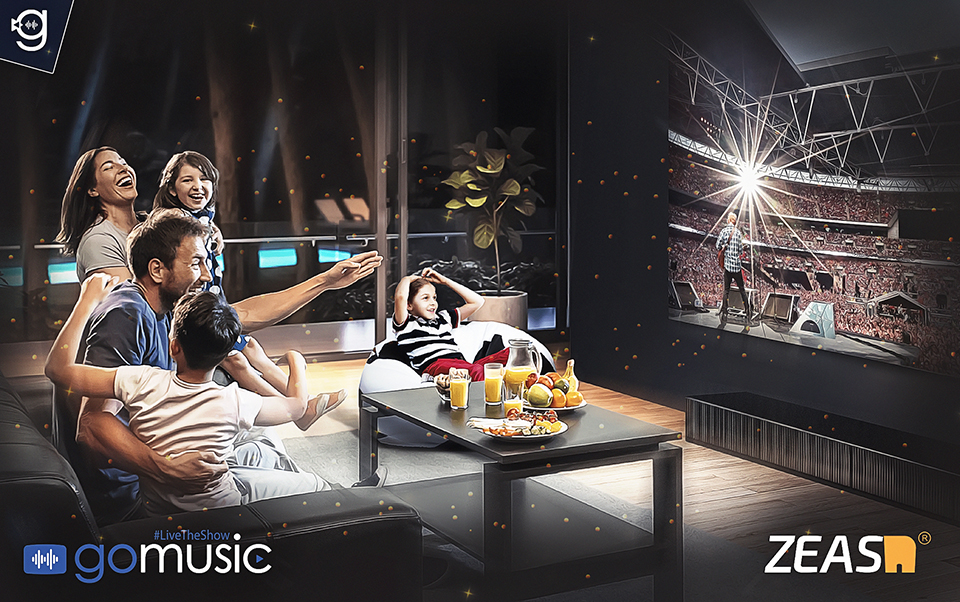 GOMUSIC, the live concert platform, and ZEASN, the top tier provider of OTT and Smart TV solutions, join forces to bring the best entertainment content to tens of millions of Smart TVs. Providing users with high-definition streaming concerts, rock 'n' roll, reports, live sessions, unplugged performances and 360° content. In addition to an extensive catalogue of more than 2,000 concerts and LIVE and VOD content. Through this collaboration, the GOMUSIC application will be available on all ZEASN devices. Users can access the application from all ZEASN enabled Smart TVs.
ZEASN
, the world's leading OTT and Smart TV solutions provider, offers customized and diversified intelligence home solutions for many world-renowned brands covering more than 100 countries or regions worldwide. Through self-developed cloud services and tool products, ZEASN has established the Whale Ecosystem with global developers, content providers, service providers, and top tier manufacturers.
GoMusic
, the multi-screen OTT platform that transmits concerts, shows and recitals in LIVE and VOD in high definition has just been launched in Mexico, Chile and Argentina, and plans to operate in Uruguay, Ecuador, Colombia and Peru in the next semester. This new alliance comes to entertain and enrich the digital home ecosystem of millions of families.
"We're very excited that GoMusic has chosen ZEASN to distribute their musical services, "
said Winson Chen, Chief Operating Officer of ZEASN
. "As one top quality HD video streaming platform that includes various forms of music-related contents, GoMusic is the perfect partner to strengthen our App portfolio and boost user engagement on our Whale Ecosystem. Through the cooperation, we can help GoMusic to expand their target audiences and grow their business in the most efficient way."