SEASON'S GREETINGS FROM ZEASN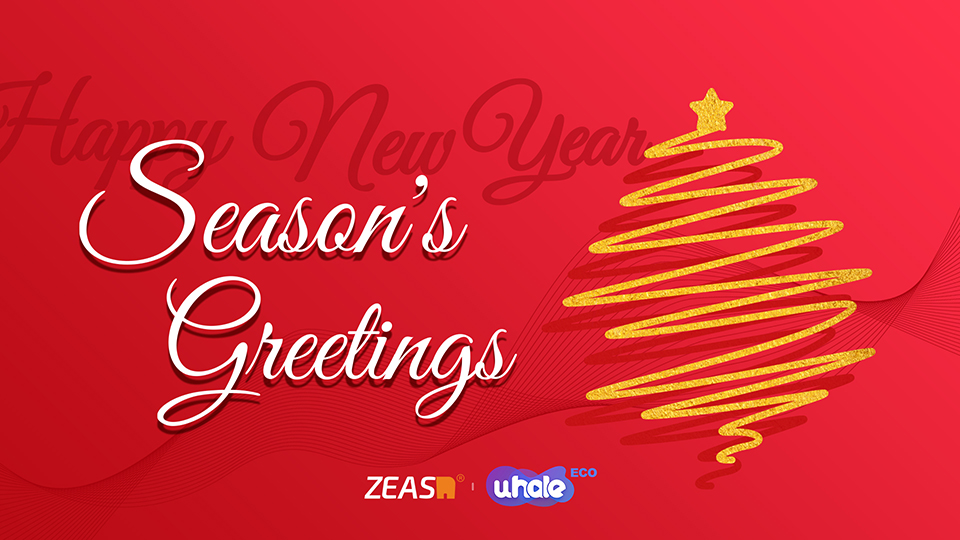 2020 was an exceptional year for each and every one of us. The COVID-19 pandemic has brought so many changes and challenges to our working lives that were all but impossible to foresee at the start of the year.
But we'd like to send a huge thank you to all our fantastic people, customers and partners for continuing to support our products and services throughout 2020. Despite the pandemic, we are still able to celebrate a wide range of accomplishments this year.
We successfully released several new products: WhaleTime, WhaleLive, and ZEASN App Store v3.0. As a complete one-stop viewing solution, WhaleTime hosts the world's most comprehensive and professional film & TV shows information network, initially deployed in Russia, it will soon expand to India and other markets. The new Ad-supported live streaming service WhaleLive provides consumers with free access to a wide selection of entertaining channels, and brings a new way of content cooperation and value-added business to our partners around the world. We also announced the new version of our popular Smart TV App Store (ZEASN App Store v3.0), and got a lot of attention from the industry media and various customers.
In September, our new branch ZEASN Shenzhen was officially opened, which is our 11th business branch established in the world. And finally, the Whale OS powered new AOC Smart TV Series 6305 (Model 50U6305) has successfully launched in Brazil at the end of this year. This is the very first time our Whale OS Turnkey Solution powered smart devices goes to the public. And certainly it is another significant milestone in ZEASN's history.
2020 is coming to an end. We are very grateful that we had you with us in this special year. Despite everything, we are looking to the future with optimism. From the entire ZEASN family to yours, we're wishing you a happy, healthy and safe holiday season, and all good things for 2021.