ZEASN AND JOOX CONTINUE TO COLLABORATE IN THAILAND, PROVIDING PREMIUM AUDIO-VISUAL ENJOYMENT FOR MORE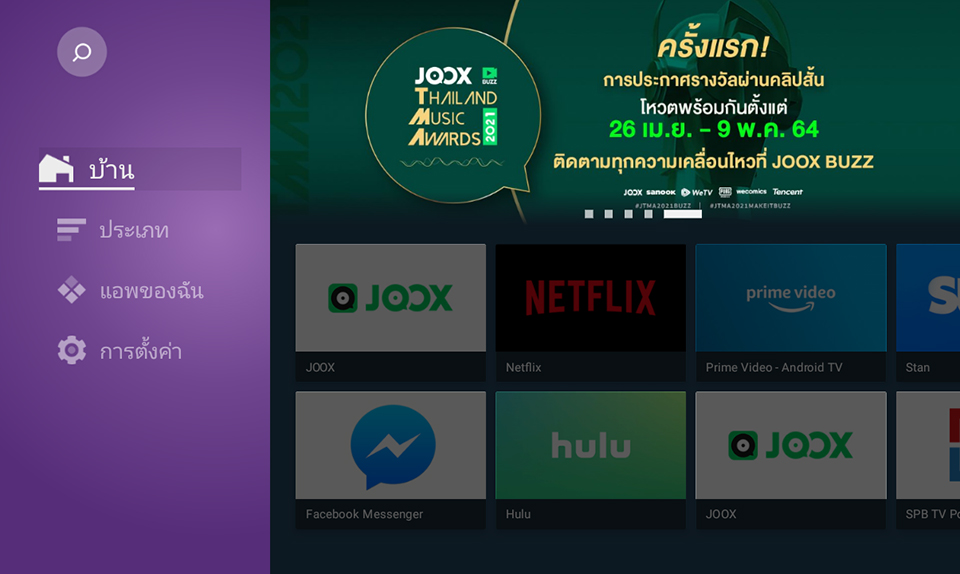 Bangkok (22 April 2021) -
ZEASN, the world's leading provider of OTT and Smart TV solutions, announced its latest majestic partnership with JOOX, Southeast Asia's leading music streaming platform, bringing the JOOX music application to the big screen markets under ZEASN's smart TV platform, including millions of powered devices from TCL, HAIER, Philips, Aconatic, etc.
JOOX is the biggest music streaming app in the Southeast Asian markets, with service coverage in several areas such as Hong Kong, Indonesia, Malaysia, Myanmar, Thailand and also the South African market. Offering a freemium-style service, JOOX App delivers a complete entertainment experience to its users with dedicated music library for each country, teaming with millions of local and international tracks, Recommended Playlists, Lyrics for all your favourite hits, Live Broadcasting, Real-Time Sharing, and tons of other great features.
Ms. Kanokporn Prachayaset, Chief Commercial Officer, Tencent (Thailand) Co., Ltd., and JOOX Thailand Executive, revealed
"The latest collaboration with ZEASN reiterates our leadership in the music streaming market in the Southeast Asian region, as well as signifying another important step in expanding the JOOX's services. Through a strong partnership with ZEASN, who has a global network of leading smart TV manufacturers, we believe that the addition of JOOX App for Android TV users will help us deliver a more diverse, easily accessible, and more comprehensive entertainment experiences to audiences across the region. Today, JOOX App caters to a wide range of electronics devices, such as smartphones, PC and laptop computers, smart watches, and recently the smart TVs. We will focus on developing the platform and continue creating good content to provide superior entertainment experiences for all users."
Mr. Winson Chen, Chief Operating Officer of ZEASN, said
"It is a great pleasure to join hands with our 'old friend' JOOX to expand global footprints together by providing premium music content that adds lustre to the home entertaining experience of Whale Eco users. JOOX has played an important role as the leading music streaming content distributor in this market segment. By cooperating with more quality partners like JOOX, we will strive to better meet diverse needs of users in multiple dimensions and to provide greater value in our value-added services."
About JOOX
JOOX is an online music streaming application developed by Tencent Holdings Ltd. First launched in Hong Kong in December 2014, JOOX was introduced to Thailand in January 2016 by Tencent (Thailand) Co., Ltd. Currently, JOOX is the no.1 music community application in Thailand gathering more than 30 million songs from around the world.
It is currently the leading music application in Thailand that brings together music from across the world. JOOX connects you to your favorite artists, songs, albums and personalized playlists. Users can discover great new music with recommended songs and radio stations that fit your taste and mood. Not only offering great and variety of music, JOOX also brings all music moments together in one application by offering karaoke feature, QuickSing, live concert and music community event to maximize unique experiences to all users.
JOOX is now available on iOS, Android and Desktop (Windows/Mac) as well as https://www.joox.com/th, allowing users to enjoy a high-quality music experience anytime, anywhere.
Download now to start your premium music journey today!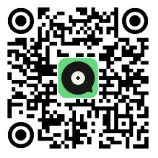 About ZEASN
ZEASN Information Technology Co., Ltd. was established in 2011. The company focuses on the intelligent home industry. Through self-developed cloud services and tool products, ZEASN has established the Whale Ecosystem with global developers, content providers, service providers, and top tier manufacturers.
ZEASN provides customized and diversified intelligent home solutions for many well-established brands covering more than 100 countries or regions around the world. Whale OS is the core product of its Whale Ecosystem. ZEASN takes 'BRING THE WORLD HOME' as its mission and aims to become the most innovative company in the intelligent home industry. To find out more, please visit: https://www.zeasn.com/
Media Contacts
Tencent Thailand:
Pimpailin Teeraleela Tel. 089-118-7365, pimpailin@tencent.co.th
Montagarn Chaisaeng Tel. 083-692-6654, montagarn@tencent.co.th
Verve:
Peeranuch Choknakhawaro Tel. 088-914-5449, peeranuch.choknakhawaro@vervethailand.com
Kanpichaya Naiyaraksaeree Tel. 063-924-5642, kanpichaya.naiyaraksaeree@vervethailand.com
ZEASN:
Michael Lan, Global Marketing Manager, marketing@zeasn.com